Bobcat Stadium Information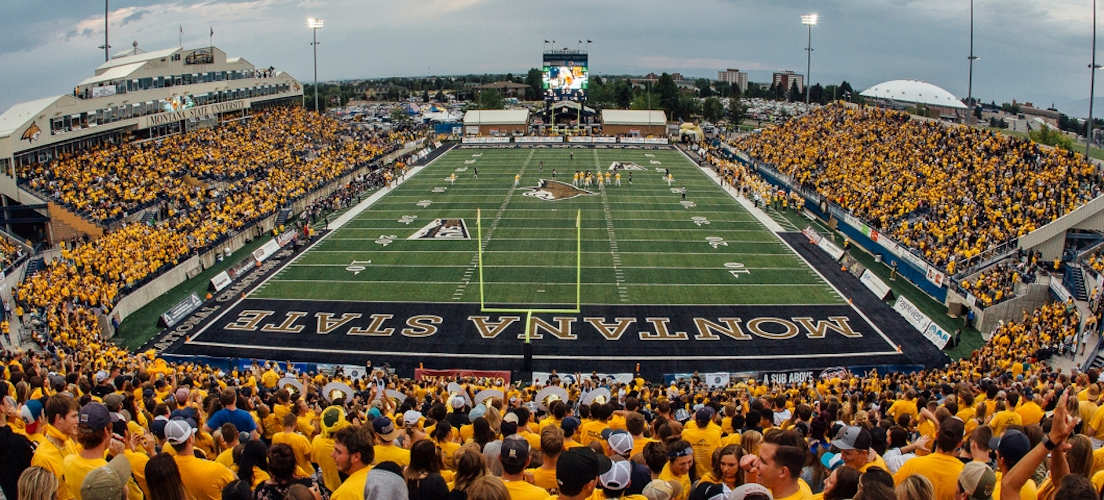 Montana State University's Bobcat Stadium joins the campus' proud tradition of having some of the finest athletic facilities in the Northwest. Many college-sports fans consider Bobcat Stadium to be the crown jewel for the university's athletics programs. It was built in 1973 at a cost of around a half-million dollars only to be later renovated in time for the 1998 season for about another $12 million. This latest renovation included new concession stands and restrooms, new north end zone complex, and dressing facilities for teams and officials, as well as a grandstand containing 38 sky suites.
These additions, as well as the brand new FieldTurf that was installed in 2008, plays a large part in the university's image as one of the biggest and best stadiums in NCAA athletics. The stadium also features some of the most state-of-the-art extras of any stadium in the league. This includes several fan zones that allow visitors to experience entertainment without ever needing to enter the stadium seating area.
Plans are even underway to expand the facility further. Responding to a fundraising campaign that began in 2017, the university is making plans on adding the Bobcat Athletic Complex to the northwest end of the stadium. The facility will have a projected cost of $17 million and will house training facilities, coaches' offices, locker rooms, and other football-related spaces.
While there are no current set dates for construction to begin, it's easy to see that Bobcat Stadium will remain one of the biggest football facilities in college sports.
Further information on Bobcat Stadium at Montana State University:
Ticket Policies:
Read about the ticket policies and authenticity guarantees for tickets purchased via this website.
Bobcat Stadium Seating Chart:
View the Bobcat Stadium at Montana State University seating chart and seating options.
Bobcat Stadium Parking:
Find out more about parking and driving arrangements at the Bobcat Stadium.