Bobcat Stadium Seating Chart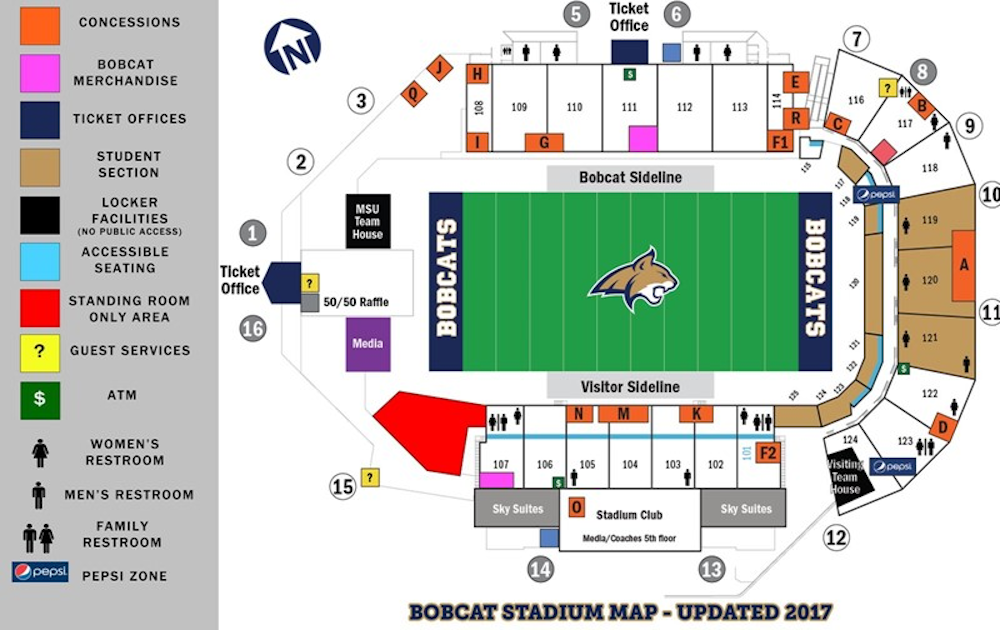 Bobcat Stadium offers full stadium seating for up to 17,777 guests in a NW-SE configuration with the press box lying along the southwest sideline.
Seating is largely stadium standard bleacher seating, so guests are welcome to bring chairbacks that do not exceed the size guidelines.
Wheelchair and accessible seating is available throughout the venue.
NOTE: The seating layout may change depending on type of event. Always check the seating chart when choosing your tickets.
Reserve the best seats today by securing your tickets now! Visit the Bobcat Stadium schedule to see all the upcoming events.
To view the ticket and authenticity policies please check out the ticket information page.